Compound Word Sort Worksheet
Kids will love reviewing compound words with this fun cut and paste worksheet activity. First they will need to cut out all of the words at the bottom of the page and then figure out what combinations result in legitimate compound words. Once they have them figure out they can glue them in place and write out the compound word.
This PDF file is free for you to print for homeschool or classroom use.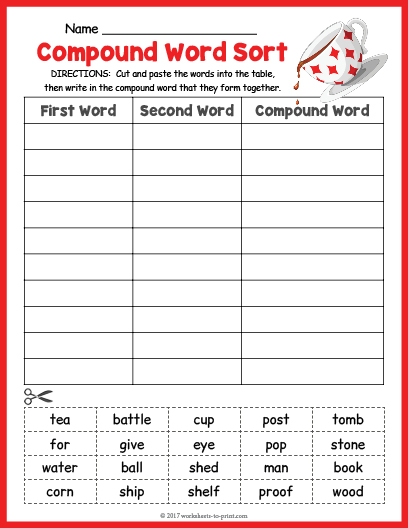 More Cut and Paste Worksheets: